Piles, also known as hemorrhoids (Bawaseer in Hindi) is one of the common anorectal diseases. Piles is a medical condition in which the veins located in the anus and the lowest part of the rectum prolapse. When a person constantly exerts pressure in his lower rectum and the anus, due to reasons like constipation or lifting heavy weights, the blood vessels around those parts bulge and become swollen, forming piles.
The condition of piles is common in both men and women. Piles can affect people of any age group, but the condition is more prevalent in people within 50-60 years of age. Globally, one out of every four adults reports suffering from piles at some point in their life. 
Several causes may trigger piles symptoms, but the exact cause is yet to be ascertained by medical authorities. Piles can be managed with home remedies and also require medical treatment if the condition becomes severe.
Best Piles Doctors in Raipur

Getting a trusted piles doctor in Raipur is crucial, but at the same time, it can be tricky. A good proctologist is one who specializes in all surgical and non-surgical treatments for piles. If you are looking for best doctors for piles treatment in Raipur, you can easily connect with our anorectal surgeons and get online or in-person consultations for your condition.

Our Best Piles Specialist Doctors in Raipur Are: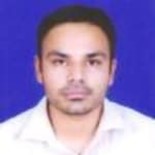 Dr. Shantanu Tiwari
MBBS Bachelor of Medicine and Bachelor of Surgery, DNB ( General Surgery ), Fellowship in Minimal Access Surgery, Senior Residency Training Program (Surgical Oncology)
General Surgeon – Specializes in Piles Treatment
Raipur
20 Years experience
Request Callback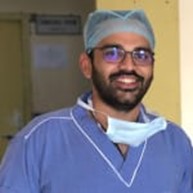 Dr. Madhav Tiwari
MBBS, M.S
General Surgeon – Specializes in Piles Treatment
Raipur
9 Years experience

Request Callback

Piles Lady Doctor in Raipur

Dr. Bharti Tiwari
MBBS, MS – General Surgery
General Surgeon – Specializes in Piles Treatment
Raipur
41 Years experience

Request Callback

Best Piles Hospitals in Raipur
We work with the best multi specialty piles hospitals in Raipur. Located at several major locations in Raipur, our hospitals are easily accessible for anyone seeking good and reliable treatment for piles. Some of the best piles hospitals in Raipur are:
Pristyn Care Clinic – Raipur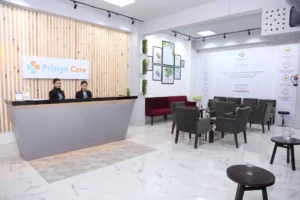 Pristyn clinics are equipped with modern medical facilities and state-of-the-art infrastructure which enables a patient to avail world-class treatment for piles. The unique infrastructure of our clinics gives us a competitive advantage over others. One can avail quality and up-to-date healthcare attention and medical services without interruption at all our clinics for piles treatment in Raipur.
Pristyn Care Piles Operation Cost in Raipur – 36,500 – 50,000
Ramkrishna CARE Hospitals, Raipur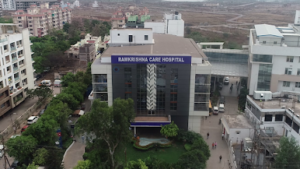 Ramkrishna CARE Hospitals is the main corporate multispecialty medical clinic in Raipur, with 400+ beds. The favored medical clinic for individuals of Chhattisgarh and the bordering states, Ramkrishna CARE Hospitals endeavors to incorporate novel thoughts and exploration with accommodating consideration and empathy. With the establishment of a Cath Lab and initiation of cardiothoracic medical procedure, Hospitals is set to form into a focal point of cardiovascular consideration and an organization of greatness in the province of Chhattisgarh.
RamKrishna Care Hospital Piles Operation Cost in Raipur – 60,000 – 90,000

Request Callback
Tiwari Nursing Home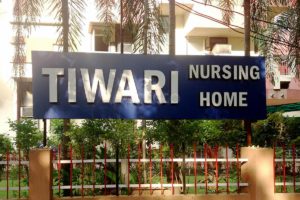 Tiwari Nursing Home is probably the most seasoned clinic in Raipur, Chhattisgarh, giving cutting edge, proficient treatment to its patients. Tiwari Nursing Home provides multiple facilities like General Surgery, Obstetrics and Gynecology, Cancer Surgery, Cancer Chemotherapy, Urology, Antenatal Ultrasonography, 4D Ultrasonography.
Tiwari Nursing Home Piles Operation Cost in Raipur – 65,000 – 95,000

Request Callback
Best Treatment for Piles in Raipur
Laser surgery 
Laser surgery is considered to be the most advanced and effective treatment for piles. During this procedure, a laser beam is used to burn and shrink the hemorrhoids. The surgeon focuses a narrow beam of light on the anal tissues. The procedure is less invasive, causes no bleeding, and very minimal pain. The advantage of minimum bleeding makes laser treatment the safest and most feasible option to cure piles. Our proctologists prefer to treat piles of severe grades through laser surgery since it exerts no pain, is almost risk-free, and guarantees quicker recovery.
Hemorrhoidectomy
Hemorrhoidectomy is done to remove the protruded anal tissues that cause bleeding. This procedure is mostly used to treat piles of severe grades. In this procedure, the surgeon makes a few incisions around the hemorrhoidal tissue. The swollen veins inside the hemorrhoids are tied off to prevent bleeding and then the hemorrhoid's is removed. The surgery can be performed under general or local anesthesia.
Stapling
Stapling disrupts the blood flow to the inflamed tissues. This procedure is mostly used for internal piles. During the procedure,  the arterial blood vessels within the piles are cut off which does not allow any further blood flow to the piles vessels. Due to this, with time, the size of the piles reduces and finally shrinks off. The surgery does not inflict much pain and ensures quick recovery of the patient. Complications include chances of recurrence, rectal prolapse.
Piles Raipur FAQs
Best Piles Doctor in Raipur Chhattisgarh?
Dr. Bharti Tiwari is the best doctor in Raipur, Chhattisgarh. She has 41+ years of experience diagnosing and treating patients with utmost care and specializes in performing the safest piles treatment.
Piles Operation Cost in Raipur?
The cost of piles operation in Raipur can range between 36500 to 50000 at Pristyn Care. This price range varies from patient to patient due to multiple factors. For the estimated cost of piles surgery in Raipur, You can call us at 919513317150
Which Doctor is Best for Piles in Raipur?
Dr. Madhav Tiwari is one of the best doctors in Raipur who can easily diagnose and treat piles. In addition, he specializes in performing the best laser piles surgery with minimal risks and complications. Overall, he has 9+ years of experience in the medical field.
How much does Piles Surgery Cost in Raipur?
Piles surgery in Raipur can cost Between Rs. 38,000 and Rs. 85,000. But cost may depend on the patient's condition and the hospital the patient chooses.